About Kristen Ashburn

Kristen Ashburn is a documentary photographer based in New York City. Her numerous honors include an Emmy Award nomination, the John Faber Award from the Overseas Press Club of America, and a POY- Pictures of the Year Award (2007), a Getty Grant (2006), National Press Photographers Association's (NNPA) Best of Photojournalism Award (2007, 2006, 2003), and two World Press Photo prizes (2005, 2003). In 2004 she won Canon's Female Photojournalist Award (AFJ) and was named as one of Photo District News (PDN) top Thirty Emerging Photographers. In 2003 she was granted the Marty Forscher Fellowship for Humanistic Photography.

Ashburn's work took her to Iraq a year after the US-led invasion, as well as to Israel and the Palestinian Territories where she produced stories on Jewish settlers in Gaza, suicide bombers, Palestinian youth and PLO Chairman Yasser Arafat during his house arrest in Ramallah. She also covered the immediate aftermath of the tsunami in Sri Lanka, Hurricane Katrina in New Orleans, and the spread of tuberculosis in the penal system in Russia.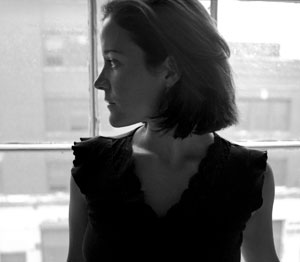 Her photographs and stories from the Middle East, Europe, and Africa have appeared in many publications including The New Yorker, Time, Newsweek, and Life, among others. She has been represented by Contact Press Images since 2001.