Contents & Specs

The exhibition consists of thirty black and white museum quality archival giclee prints using the da Vinci system.

This includes 24 vertical prints at 90cm x 100cm on Hahnemühle Photo Rag and 6 vertical prints at 180cm x 200cm on Inova Rag paper.

The exhibit packs into:
5 tubes with rolled prints.

The exhibition requires linear spaces between 50-60 meters (175-200 feet).

Exhibition rental fee:
• Contact Jeffrey Smith for fees.

Additional costs:
Transportation, insurance, publicity, posters, invitations and opening event are not included in the fee. The artist or curator must be invited by each venue to supervise the hanging of the show.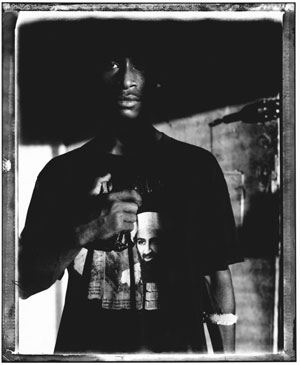 IVINI - Kips Kaboni Gang, Kaugere Settlement, January 2004.