For those of us who experienced the turmoil of 1968 first-hand, the intervening four decades have only proven what we sensed at the time: that it was an extraordinary and unrepeatable time when the world was being remade and those of us in our twenties suddenly became participants in history.
I was then in my third year at the University of Paris' School of Oriental and African Studies, living in a cavernous, dilapidated ground-floor apartment on Rue des Saints Pères in Saint- Germain-des-Près, which had a untended and overgrown garden in the back, no heat or hot water, and cost $90 a month. In the adjacent garden flat separated by a stone wall lived the French singer-songwriter-actor Serge Gainsbourg and his new wife, the British pop diva Jane Birkin. The writer and filmmaker Marguaritte Duras, author of Hiroshima Mon Amour, lived around the corner.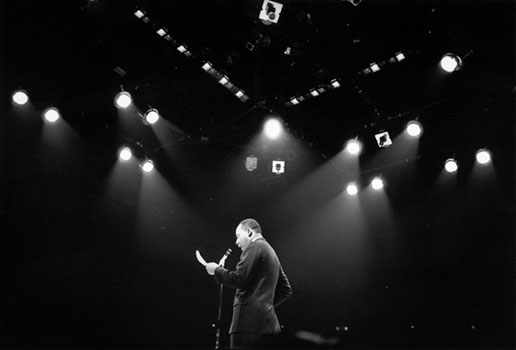 For me, the proximity to history was more than hyperbole. Specializing in Western Africa, I was a contributor to the weekly Jeune Afrique, and as civil war broke out in Nigeria I became the magazine's "special correspondent" for Biafra. I never set foot there, but I spoke English and had access to all the British sources.

I was also the president of the school's student union. When the protests and strikes of May '68 paralyzed the city, my apartment, which didn't have a telephone, became a rallying point for my university's competing leftists factions — Maoists, Socialists, Ecologists, Trotskyites, and Free-thinkers. It was very commune-like, with my two-and-a-half-year-old son rambling through the rooms clouded by cigarette smoke and enlivened by conversations anchored by Jean Paul Sartre's belief that everything in the world is connected and we are all responsible.
And plenty was happening: the Têt Offensive in Vietnam, anti-war demonstrations in America and around the world, escalating upheaval in Mao's China, the brutal Soviet repression of the Prague Spring, and bloody protests in Mexico City and elsewhere. The world was in flux, but the sense of optimism and innocence that had characterized the decade until that point was slipping away. Instead, there came an encroaching sense of violence.
If I had to put my finger on a single defining moment of 1968, it would have to be the assassination on April 4 of one of the generation's most inspirational figures, Dr. Martin Luther King, Jr. It was King's "I have a dream" speech five years earlier that gave voice to the era's possibility of peaceful transformation, and it was his death at the age of thirty-nine that put an end to it. The assassination of Bobby Kennedy, a lifeline back to Camelot, on June 6, five years after the killing of his brother, JFK, would drive the point home: Flower Power was dead.

But if civil disobedience had given way to something altogether rougher, there was no lack of courage on the part of the younger generation. The five photographers whose work is presented here — David Burnett, Gilles Caron, Li Zhensheng, Don McCullin, and Paul Saltzman — are proof of it. All between 23 and 33 years old, American, French, Chinese, British, and Canadian, they fearlessly captured the tumult of the times.
And like the rest of us back then, they were participants in it, too.